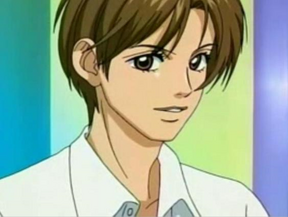 Kairi Okayasu is one of the main protagonists of the manga and anime, Peach Girl. He serves as one of the two love interest of the Momo.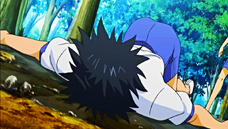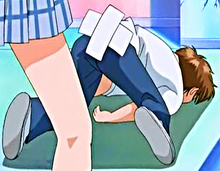 A popular and carefree classmate of Momo's. Sae goes after him after Momo lies that she likes him to protect her and Toji's relationship, but he is the only boy to see straight through Sae for what she really is. He has the reputation of being a playboy, something he is not exactly proud of. He thought that Momo was the one who once gave him CPR when he had nearly drowned at the beach when they were younger; only to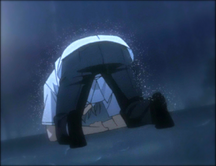 later find out he had been saved by the local male lifeguard. His interest in her is renewed when Sae spreads rumors about them being a couple; he adds to this by claiming he has kissed Momo. When Momo is upset by his rumor, he tries to make the rumor true by kissing her unexpectedly in the beginning of the series. After the two start dating, his insecurities about relationships are revealed to stem from his unrequited love for Misao, the school nurse and Kairi's former tutor. However, after he confesses and is shot down by her, he actually feels relieved and confident to pursue his relationship with Momo.
Plot Screenshots
Edit
Ad blocker interference detected!
Wikia is a free-to-use site that makes money from advertising. We have a modified experience for viewers using ad blockers

Wikia is not accessible if you've made further modifications. Remove the custom ad blocker rule(s) and the page will load as expected.