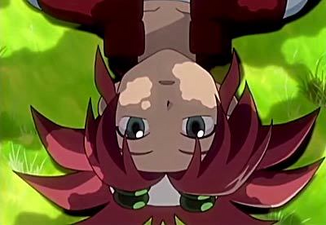 Hunter Steele is the main male character from the Spider Riders Series.
In the anime (plot)
Edit
The Inner World
Edit
Hunter Steele gets bored one day and he decides to search for an old legend known as "The Inner World". As he searches, he accidentally stumbles into the mysterious world known as "Arachna". There he runs across a girl named Corona. Who he runs away from and meets a spider named "Shadow". and beats a big spider with Shadows help and finds out he's a "Spider Rider".
"Never give up!"
"I'll never give up!"
"Let's ride!"
"SPIDER!!!"
Relatonships
Edit